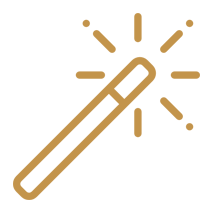 If you have jowls or loose skin on the face or neck and are not yet ready for a face lift, ThermiTight offers a new minimally invasive option using radiofrequency technology for subdermal heating to lift, tighten, and rejuvenate the lower face and neck.
ThermiTight is one of the most powerful, nonsurgical skin tightening techniques available.  It tightens more effectively than Thermage and even Ultherapy.  Utilizing greater amounts of radiofrequency energy with more specific targeting than either Thermage or Ultherapy, ThermiTight heats the deepest layers of tissue, naturally tightening loose skin around the neck, jowls, lower face, and even targeted areas of the body such as the arms, elbows, knees or stomach.
Is ThermiTight right for me?
For particularly challenging skin conditions, such as severely saggy skin, or if you desire to have more dramatic results sooner without the need for multiple treatments, then you may consider ThermiTight.  You will enjoy the benefits of:
ThermiTight is ideal for small areas and can be used on the face, neck, arms, stomach, back and legs.
ThermiTight Procedure: The Solution for Skin Tightening and Rejuvenation
Triple board-certified, Scott Edwards, MD, is among the few surgeons in Scottsdale who offer this amazing technology.  It remains the perfect option for clients who are not seeing the results they want with other techniques, including RF microneedling, lasers, or external RF devices like Thermage or Ultherapy, but are not yet ready for an invasive facelift requiring significant downtime.  While ThermiTight is wonderful for the face and neck, it also is ideal for small areas on the arms, stomach, back and legs.
NATURAL RADIANCE AESTHETICS & WELLNESS
What are the benefits of ThermiTight?
The benefits of ThermiTight include:
Treating loose and sagging skin. 

Treating frown lines.

Treating many areas of the body.

Melting small pockets of fat, like jowls or double-chin.

Stimulating long-term collagen growth.

Remaining safe, comfortable and minimally-invasive.

Having minimal or no downtime.

Having a short recovery
The ThermiTight treatment is perfectly suited for loose skin around the lower face, under the chin, and neck. It also can improve loose skin on the arms, elbows, knees, and stomach.
This procedure may be used as an adjunct to liposuction if excess fat is present. It is usually performed under local anesthesia; however, in some cases, more sedation may be preferred. There are no incisions with this procedure—only tiny needle-like holes that usually heal without sutures or scars.
Natural Radiance Aesthetics & Wellness
What should I expect during my ThermiTight procedure?
After a local anesthetic is administered, a tiny radio-frequency probe is inserted and delivers the prescribed dose of safe RF energy to heat the deepest layers of the skin and targeted fat cells causing the skin to heat, tighten and retract.  The procedure takes about one hour and repeat treatments are usually not necessary, except in severe cases of loose skin.
What happens after my ThermiTight procedure?
You will be asked to wear a compression garment for a few days to weeks, depending on the treated area. You may experience some mild swelling and discomfort immediately following the procedure but this usually vanishes in a few hours. Results are maximized in about 4 months following a single treatment, and may last up to 2 years.
Get Free Consultation With Dr. Scott
ThermiTight is an ideal choice for those not ready for invasive face-lift surgeries.. It is a promising avenue for those aiming to rejuvenate their appearance with minimal hassle. Contact us today to schedule your consultation.